02/05/2020
Posted by:

Ashley

Category:

Hairstyle Trends

The proper definition of shaggy cut is to create a unique razor hairstyle for women. The choppy bob hairstyles a nice look to the face of women as well. These haircuts are usually blunt and not correctly in symmetry. However, they give a classy look to any hairstyle that women wear on themselves.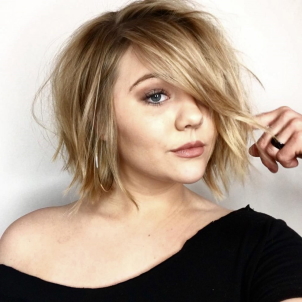 Many celebrities such as Taylor Swift, Anna Faris, Kilo Kish, etc., have adopted the different types of fuzzy bob haircut ideas. With this, they have received a lot of appreciation & attention. For the same reason, the shaggy bob look is undoubtedly not going to escape Earth for many decades in the future. The improvisation done in it proves that these haircuts will last for generations ahead for sure.
Different Types of Shaggy Bob Haircut Ideas:
Below is a list of some different types of shaggy bob haircut ideas which will give a new way to women to style their hair-
Shoulder-length Shaggy Bob:
Women who have shoulder-length hair and don't know how to style them properly can use this haircut idea. All they have to do is cut their shoulder-length hair in a wavy manner & style the front shaggy bobs to it.
Shaggy Bobs for Chin-length Hair:
Women who have their hair up to their chin can use this hairstyle to style them in the best possible way. This haircut consists of a chin-length haircut with layered bobs on the front side. This haircut is best suited for women who have thick and a bit curly hair.
Shaggy Pixie Bob Haircut:
This haircut consists of small layers that are rounded in shape. They can be customized according to your face cut.
All the above shaggy haircut ideas will motivate you to have one of them for yourself for sure. People will have to cut a shaggy bob for themselves, and their look will be created in a whole new aspect.