16/02/2021
Posted by:

Ashley

Category:

Hairstyle Trends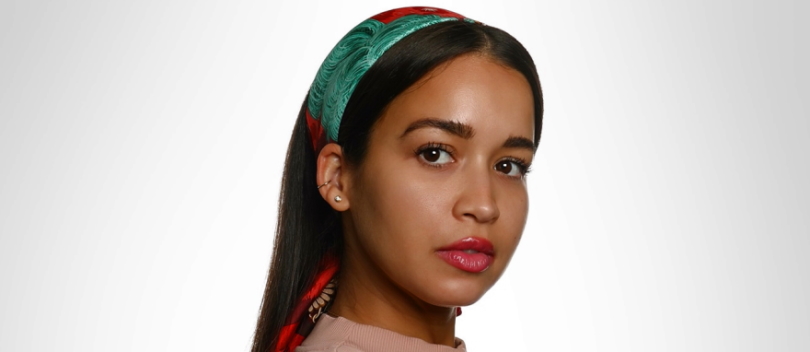 Every day you will find different hairstyle ideas on social media or in the fashion industry. Everyone is trying to invent modern and different hairstyles with their hair textures. Headscarf hairstyles are one of the trendy hairstyles. Many women are using this hairstyle in their life. These hairstyles will add some modern texture to your hair, and it is straightforward to handle. You can quickly try this hairstyle at home before going to work.
The headscarf has many different names, such as a bandana, neckerchief, neck scarf, etc. Usually, many women wear them on their necks for the fashion bit; you can use them in your hairstyles in many different ways. Using a headscarf in your hairdo will look cute and modern. You can wear them in your daily life in various ways.
Headscarf hairstyle ideas –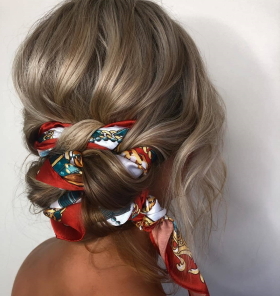 Following are some excellent headscarf hairstyle ideas that can give a nice look to your hair. You should try all these hairstyles in your daily life and try to make them more beautiful. Adding hair accessories to your hair gives an excellent depth to your hairstyle.
This is one of the great ways to wrap your headscarf around your head. First, you have to fold your scarf in a triangle shape and fold it into a small scale. After the folding, you have to pull half of your hair back and then place the hairband and make sure that you add some pins at the band's base for support. Then tie the headband on the upper part and make it look beautiful. This will look cute in every outfit.
For this hairstyle, you have to fold your headscarf a little tighter than before. This hairstyle will make you look stylish and modern. You have to place this scarf as a hairband on your hair. You also have to secure your scarf with the bobby pins in the base of the band. This will give your hairstyle extra support.

This hairstyle is one of the common ways to style your hair with a scarf. Put the middle part of your scarf on the forehead, and tie that on the bottom. Make sure it is closer to your neck. Then gently push your hairband on the hair where you want to place it. This hairstyle will give you a simple and modern look. You can pair this hairstyle with any dress.
You can also use this headband in your ponytail hairstyle. When you tie your high ponytail, you have to place this band on the backside of the ponytail and tie it around in the shape of a bow.