11/03/2021
Posted by:

Ashley

Category:

Hairstyle Trends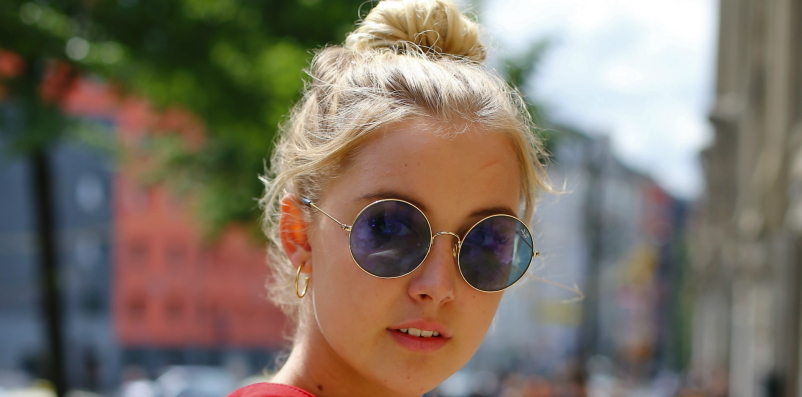 Nowadays, women are facing a common issue with their hairs called frizziness. If you have frizzy hair, this doesn't mean that you have to tie your hair up in the ponytail all day. Rather than tying up, you should try many different hairstyles for frizzy hair, giving you a great look. It would help if you rocked in these hairstyles. Many people think that most of the hairstyles for frizzy hairs are from the 80s, but this is not entirely true. You will find different and modern hairstyles to tame frizzy hairs.
Most women have curly frizzy hairs, which can give them a problem, and frizzy hairs are hard to handle; therefore, the following are some great hairstyles you can try with your frizzy hairs. This hairstyle will change your look and make you more beautiful.
Easy Hairstyles for Frizzy Hairs –
This is one of the excellent hairstyle ideas for frizzy hairs. Bandana is one type of small scarfs which you can use to make a different hairstyle. You can tie this on your head like a hairband. The bandana is suitable for any hair length. You can use this for long hair as well as short hair. This hairstyle will take only five minutes, and you can pair this hairstyle with a beautiful dress.
Crimp hairstyle was popular in the 80s and 90s era, and now this hairstyle is back in the fashion industry. This hairstyle is one of the great hairstyles for curly hairs which look modern. You have to crimp your hair in short or shoulder-length hair. You can also give a wavy look to your crimp hairstyles.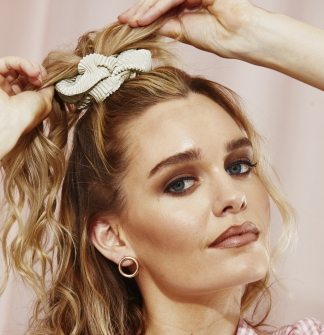 If you have frizzy hair, then the best way is to chop your hair in a pixie cut. Slicked down is one of the great pixie cut hairstyles that will enhance your facial features. This hairstyle will give you a modern look, and you can also try some different hair colors for your haircut. When you cut your hair in a pixie cut, you have to take cream and rob it for a slicked-down hairstyle.
Brushed out curly hairstyles –
If you have curly, dry, and breezy hair, this is the most suitable hairstyle. This will enhance the frizzy ness of your hair into some modern and funky hairstyles. For this hairstyle, you have to brush out all your curls and make them more natural. This will enhance your hair texture. For a great hairstyle, you can add some serum to your hair; it will give your hair a shiny look.